The Queenstown Film Society Inc. in conjunction with the Embassy of Japan present a special screening of

Sumo Do, Sumo Donít

.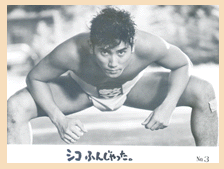 Shiko-Funjatta



Directed by Suo Masayuki
(Color/1992/103min)

This film is about a Sumo (Japanese wrestling) club in college. It earned Director, Suo Masayuki, the New Director's Award from the Japanese Film Directors Association.
The movie is modelled after a Sumo Club at Rikkyo University in Tokyo and based on a true story. Late former Sekiwake Kurama helped this club while he was fighting against his fatal illness. This movie is NOT about professional sumo, by the way.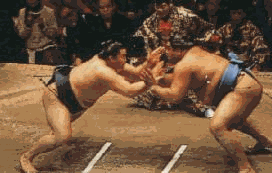 Professional sumo wrestling...

In the movie "Sumo Do, Sumo Don't" we see amateurs practising sumo.




Suo Masayuki, the director of the movie "Shall we Dance", made a hit with his warm and humorous movie "Sumo Do, Sumo Don't" which provides an entertaining glimpse at what makes sumo unique in the world of sports.


The main character of the movie, Yamamoto, is one day called to the office of Professor Anayama. The professor points out the anomalous fact that even though the role says he was present at every class, he'd never set eyes on the student. He then announces that he has been appointed Yamamoto's thesis advisor, and points out that even though Yamamoto has a job arranged, he needs to pass the thesis to graduate. With the power relations thus defined, he strikes a deal with Yamamoto: join the sumo club or you won't graduate.
Professor Yamamoto himself was a grand champion in college sumo and he has watched the club deteriorate into a one-man team as students were now more interested in football and scuba-diving. Now, if they do not at least appear at meets with a team, the club will be closed down. We follow the members of this college club and their struggle to improve....



1992 / 103 min. Japanese with English subtitles PG cert.

Wednesday 8th November, 8 pm at the End Room ~ Fraserís on Steamer Wharf. Admission Free